The role of the State and public policy is the founding basis of IRES' research work. Nevertheless, the private sector can also find in the Institute's work a vision of the future to which the business community and public actors are invited to contribute.
IRES production according to the STEEP Grid (2008-2019)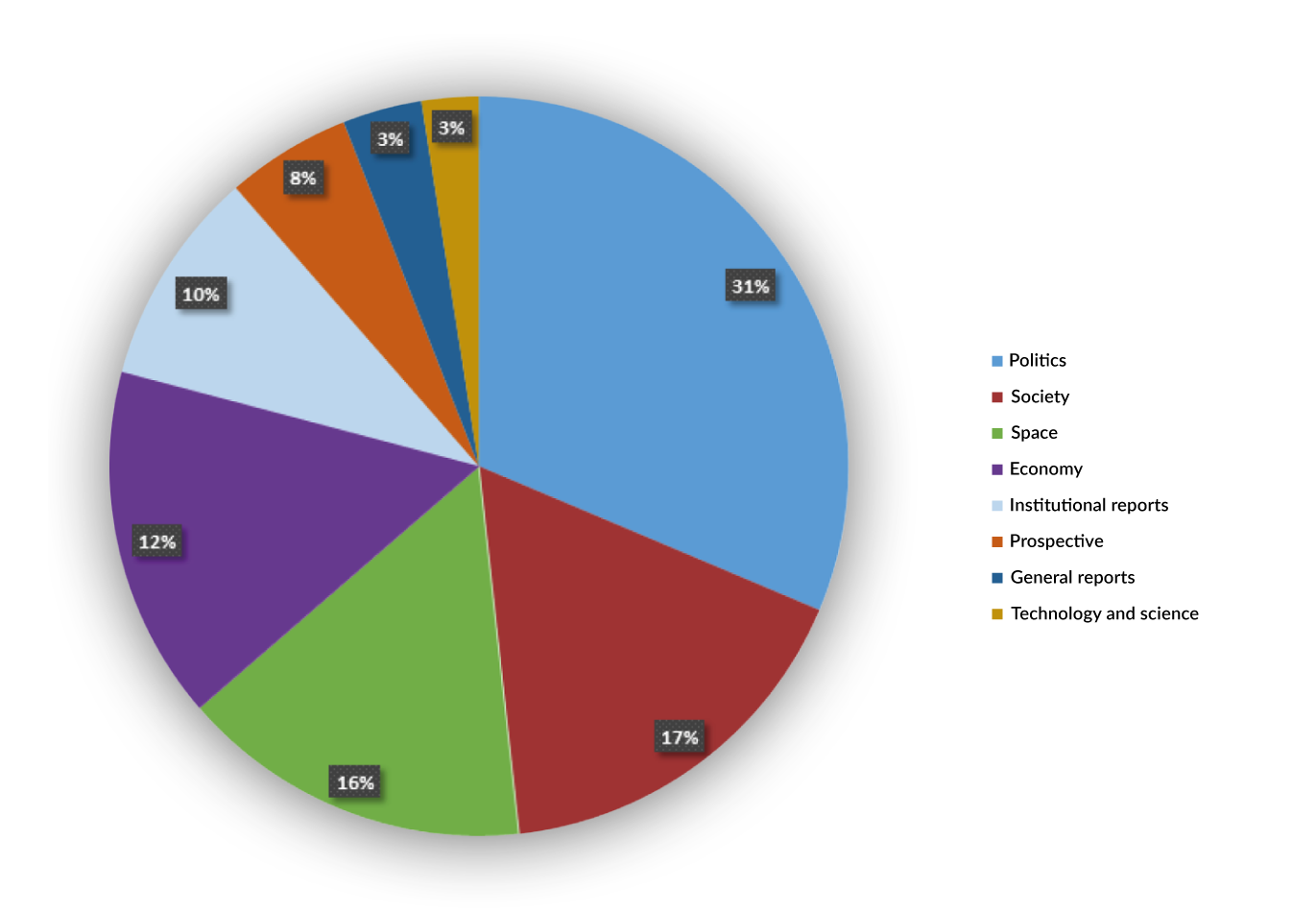 In its capacity as a space for reflecting and formulating proposals, IRES conducts studies focusing, in particular, on different structural issues based on the STEEP grid (Society, Technology, Economy, Space, Politics).
The "Politics" class, which also includes work relating to the issue of the Kingdom's territorial integrity, represents nearly 31% of the overall number of reports produced by IRES. Each of the disciplines of "Society" and "Space" represents 17% of scientific production, followed by the economic field which concerns 12% of production. Institutional reports, for their part, represent 10% of the total number of reports produced.
IRES addresses these issues in their national, international and global dimensions, according to a multidimensional approach that takes into account the interdependence of the themes in order to grasp the richness and complexity of the issues studied. The Institute undertakes an in-depth diagnosis of the issues examined in order to propose strategic directions in terms of public policies.
IRES performs its study mission through a prospective approach which consists in imagining the future in a comprehensive and cross-cutting manner and anticipating changes at the national and international level, but also by capitalizing on knowledge regarding strategic issues.
IRES also mobilizes nationally and internationally recognized skills, by outsourcing scientific studies and by devoting its efforts entirely internally to strategic thinking.