International cooperation
IRES has participated, on a regular basis, in regional and international forums in order to contribute to debates on issues that challenge the world, in general, and the Euro-Mediterranean, Arab and African region, in particular.
IRES partnership with international Think Tanks,2008-2019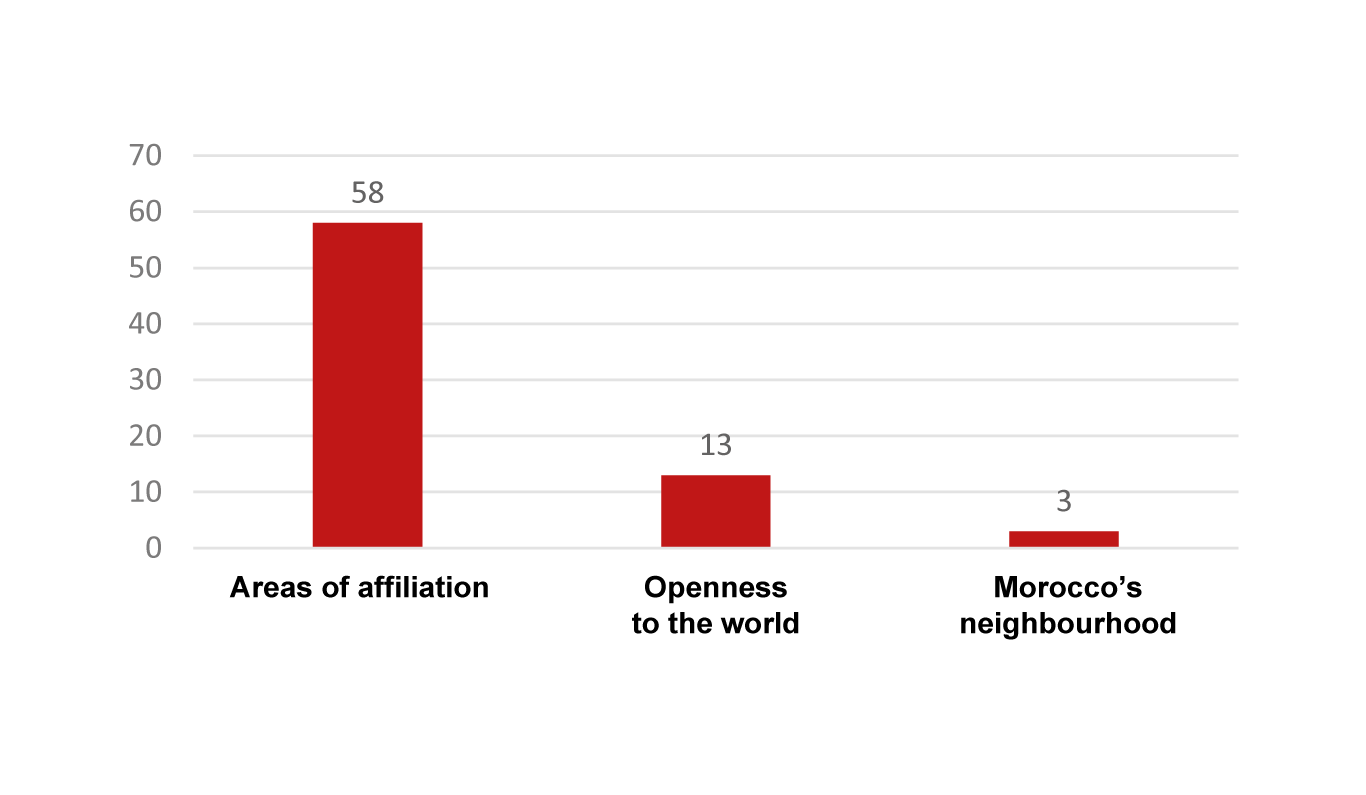 IRES has carried out actions of cooperation with 74 think tanks around the world. Its international exposure is strengthening every year through the exchanges it maintains with internationally renowned think tanks in order to communicate on the progress achieved by Morocco in different fields, and, at the same time, to show that the Kingdom is capable of both thinking about the future in a holistic way and engaging in a strategic reflection process at the international level.
Breakdown of IRES international cooperation actions, 2008-2019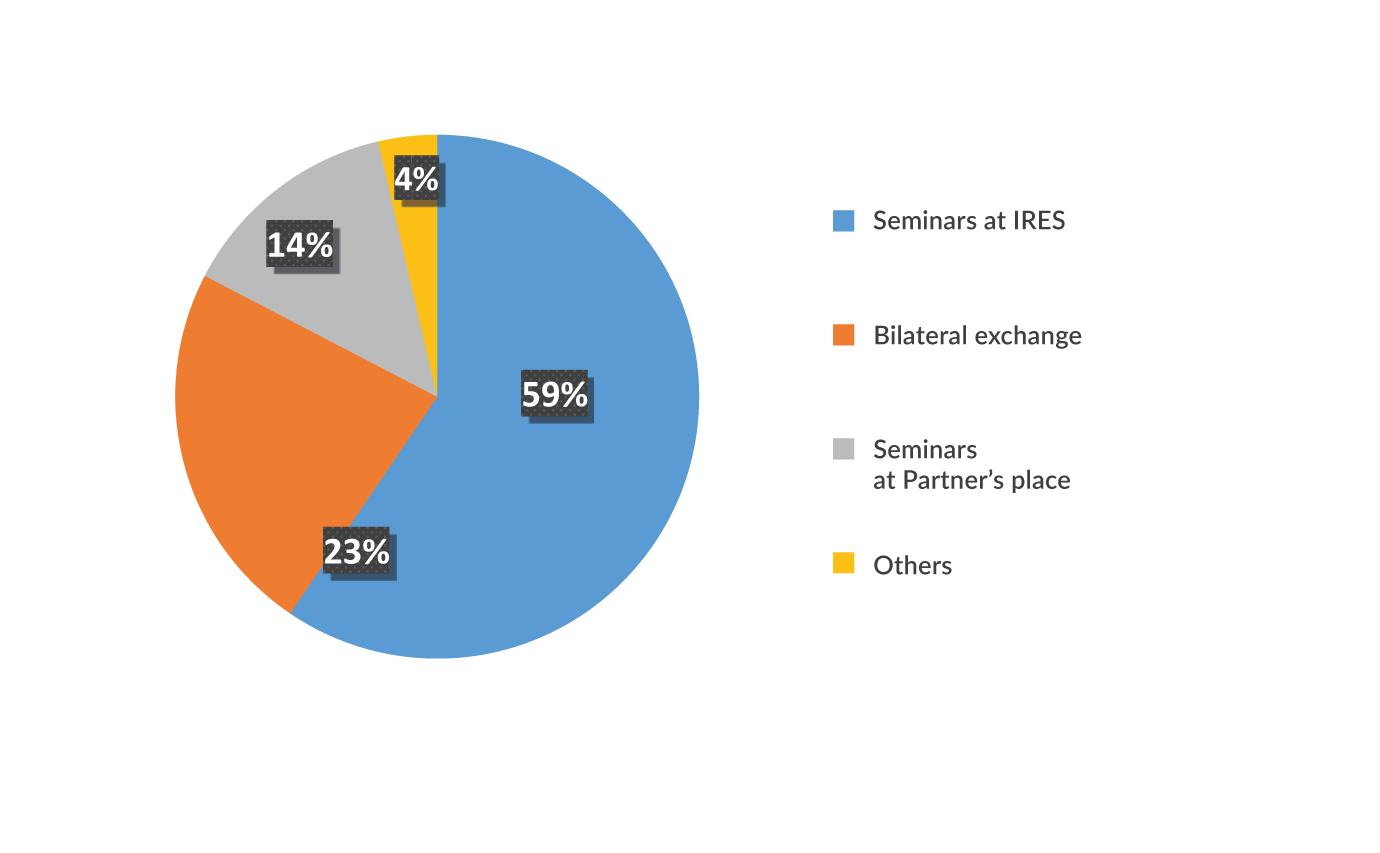 Actions of international cooperation include the joint organization, together with foreign think tanks, of seminars at IRES, participation of foreign speakers in IRES.Forum activities, including representatives of diplomatic institutions in Morocco, participation of IRES in seminars at its international partners' premises, the facilitation by IRES of conferences at the international level as well as bilateral exchange between IRES members and foreign delegations visiting Morocco and/or during missions conducted by IRES abroad.
Other actions of cooperation include either the contribution of a foreign actor to IRES studies, the publishing of articles in renowned international journals, or the conclusion of Memorandums of Understanding.
Breakdown of IRES' actions of cooperation with Morocco's neighbourhood countries,
its areas of affiliation as well as its zone of openness to the world, 2008-2019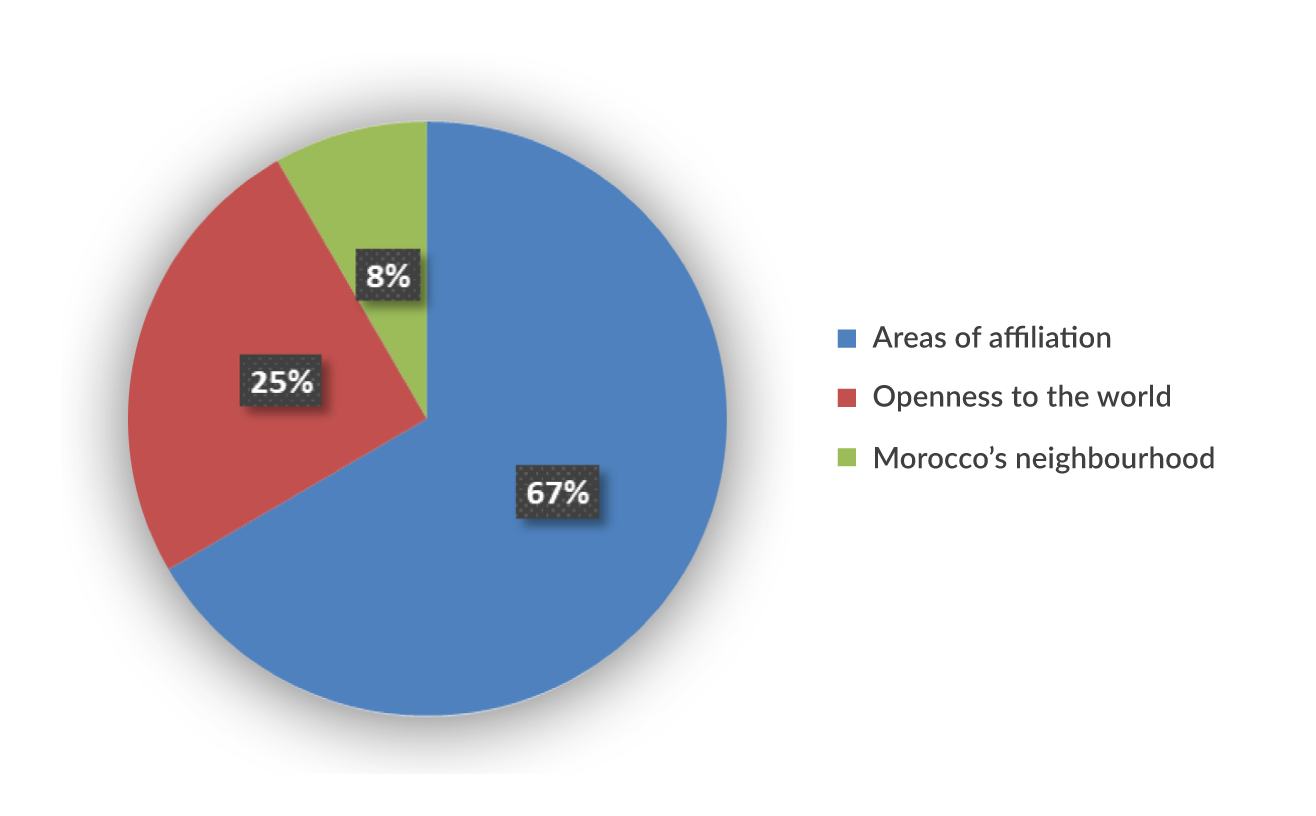 Morocco's areas of affiliation, its openness towards the world and neighbourhood countries, represented, respectively, 67%, 25% and 8% of IRES' actions of international cooperation with IRES.
Breakdown of IRES' actions of cooperation with the areas of affiliation of the Kingdom of Morocco, 2008-2019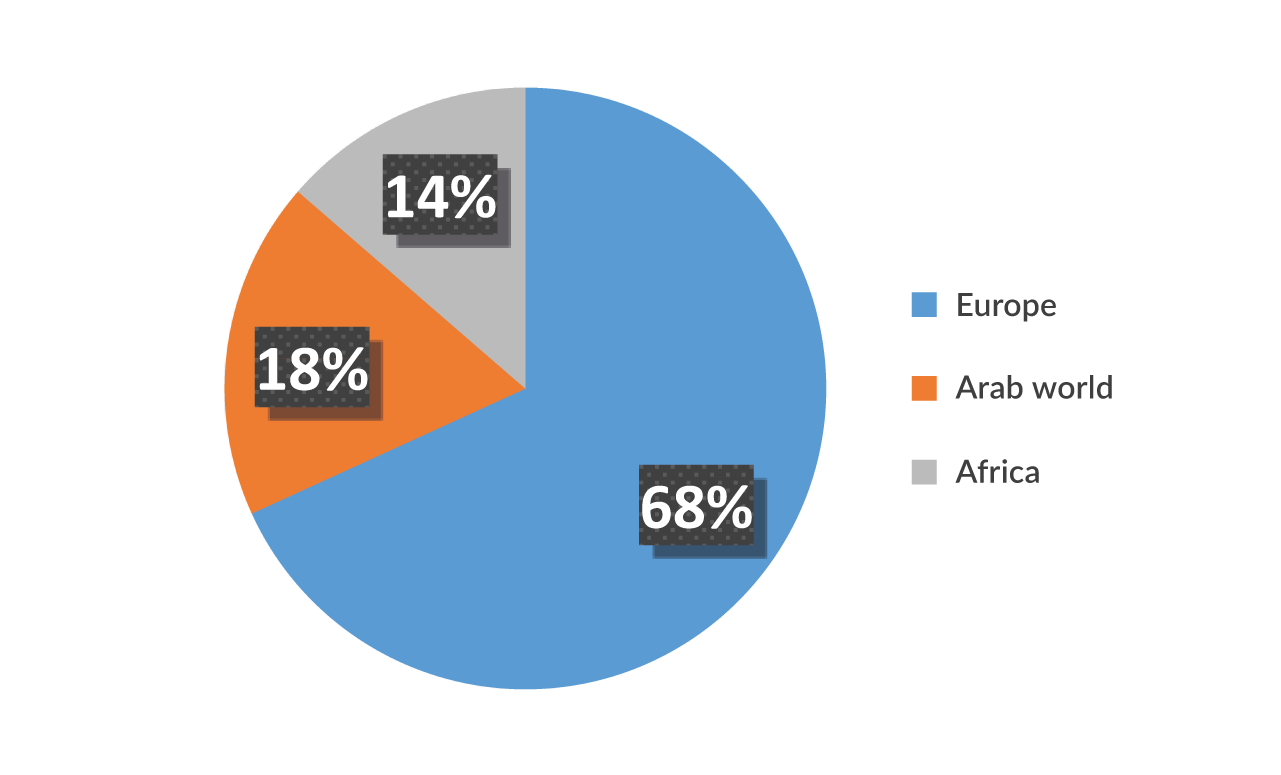 IRES has paid particular attention, in terms of cooperation, to the areas of affiliation of the Kingdom of Morocco, notably Europe, the Arab world and Africa.
While consolidating links with partner think tanks and deepening strategic dialogue, IRES has expanded its cooperation network by getting closer to think tanks active in the field of climate issues and international relations.
In addition, the Institute regularly welcomes foreign delegations and representatives of regional and international institutions. It also organizes meetings with other institutes that have a similar standing. (Forum and Flash.info)