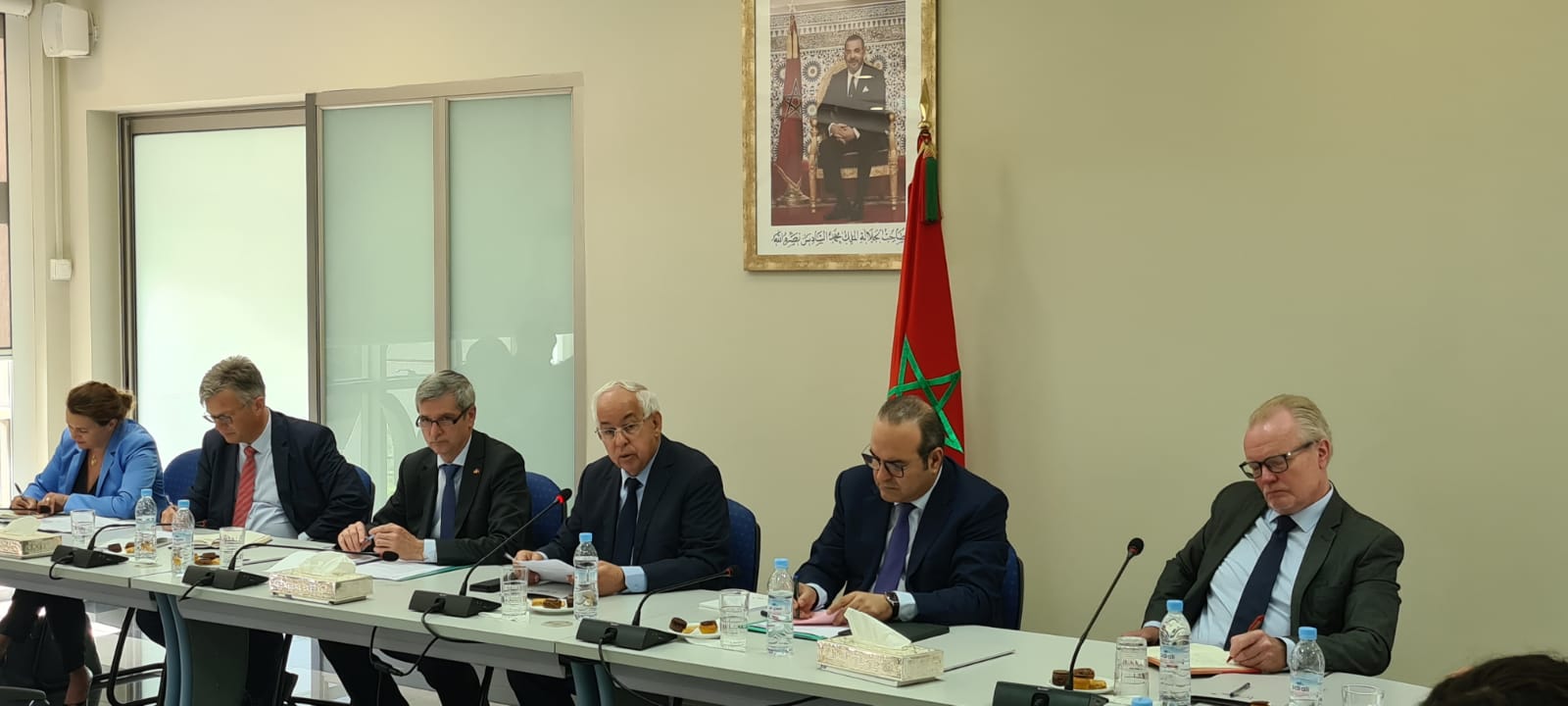 As part of the Royal Institute for Strategic Studies (IRES) Ambassadors cycle, the Institute held, on May 19, 2022, a meeting on the future of relations between the Kingdom of Morocco and the Federal Republic of Germany.
This conference was attended by a large German delegation led by His Excellency Mr. Robert Dölger, German Ambassador in Rabat, Moroccan diplomats, including the Director of European Affairs at the Ministry of Foreign Affairs and International Cooperation and Moroccans residing abroad as well as representatives of Moroccan ministerial departments and national agencies involved in Moroccan-German cooperation. Also taking part were the leaders of German cooperation agencies and foundations present in Morocco.
The discussions evolved around on the prospects for the strengthening of relations between Morocco and Germany, at the bilateral and European level as well as on issues and areas of common interest, in particular, Africa and the transatlantic area.